Ivan Karabec: Don't be afraid of mini tables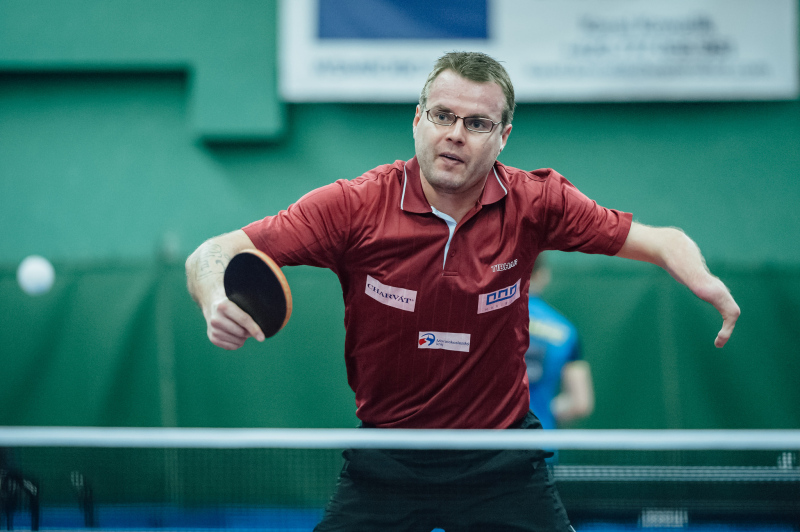 Ivan Karabec, the Paralympic champion of Sydney 2000, has been one of the first playerswho had registered on the World Mini Ping Pong Festival and he admitted that he's looking forward to this event very much. Karabec has never played table tennis in the industrial surroundings of Trojhalí in Ostrava where the festival will take place, and he's very curious about the atmosphere there.
As an active athlete, he wants the best results of course. However, he points out that victory is not the most important thing. "I didn't hesitate for a minute and joined the festival. And I've started to be more interested when I found out that Milan Orlowski– my idol from childhood – is coming, and also Jindra Panský and some of the other amazing players. It's a great opportunity for many fans of table tennis to meet these legends," says player of Havířov.
When it comes to small tables, Karabec has some experience with playing on them. "I played it when I took part in some exhibitions with Marek Čihák. People like it and I'm sure that they'll love to play on them. They don't need to be worry. If there are some people who say that they can't hit the table, I guarantee that after ten minutes of playing they will play with certainty and enthusiasm. It's really catchy."
Ivan Karabec also remembers how he tried to play table tennis with schoolbooks on the desks or when he played with cork paddles on the concrete table. Finally, table tennis has become the love for his whole life. "Table tennis has given me a lot, it's my life, really. It all has started in a childhood, me and my friends played it wherever we could – at school, on tables somewhere outside…By that time we can't play it very well but we all simply enjoyed the game. That was the point." Kabarec has a lot of experience currently and he's looking forward to competing with children and adults.
The World Mini Ping Pong Festival takes two days – it starts the 7th of April in the afternoon and ends the 8th of April. The organizers has decided to cancel the registration fee, so anyone can play for free. Nevertheless children and youth will have some other advantages – fan zone with a lot of attractions, athletics, rotating tables or face painting. The festival will offer entertainment for whole family, however the tournament of mini ping pong will be the major part of the festival, so don't forget to register at www.miniping-pong.cz/en