The individual registration has started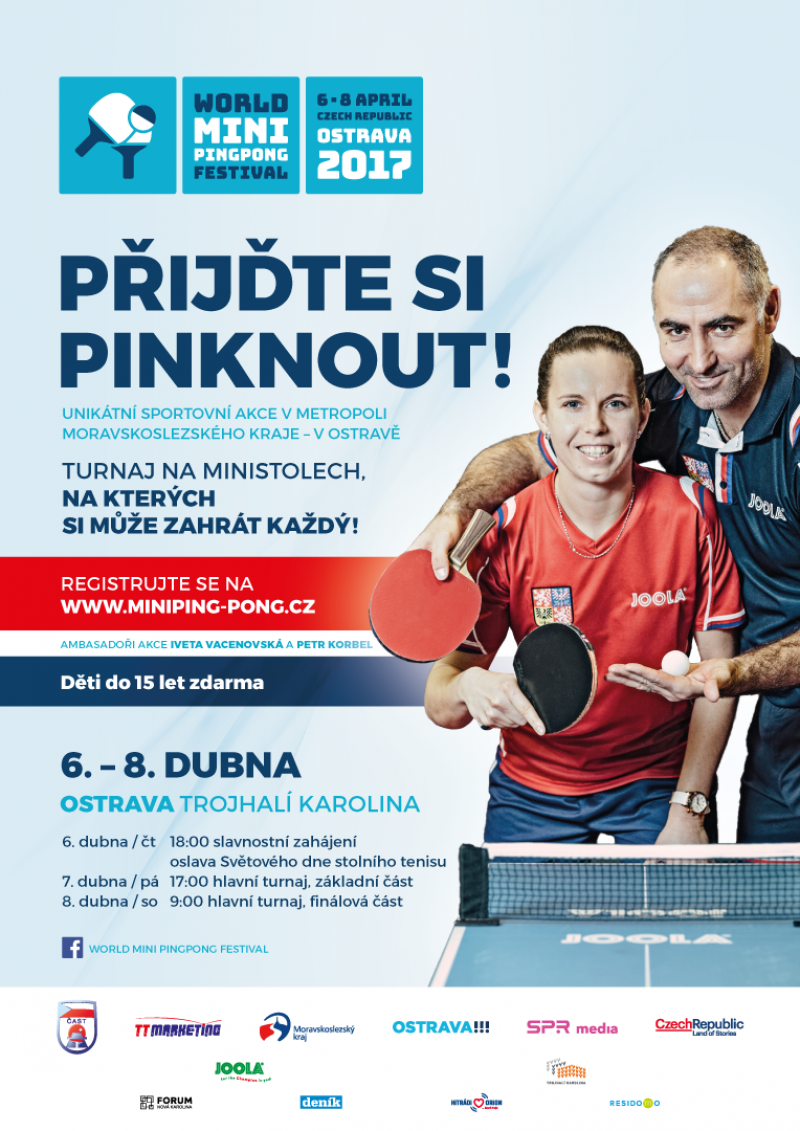 Do you like to take a part at the tournament played on the minitables with the dimensions of 90 x 45 cm? Do you want to play against the proffesionals like Iveta Vacenovská and Petr Korbel? So register yourself for World MiniPingPong Festival in Ostrava (April 6th - 8th).
Registration is free and will be held from 6th February till 31th March 2017.
You can also order the official tournament T-shirt or the mini table from World MiniPingPong Festival.